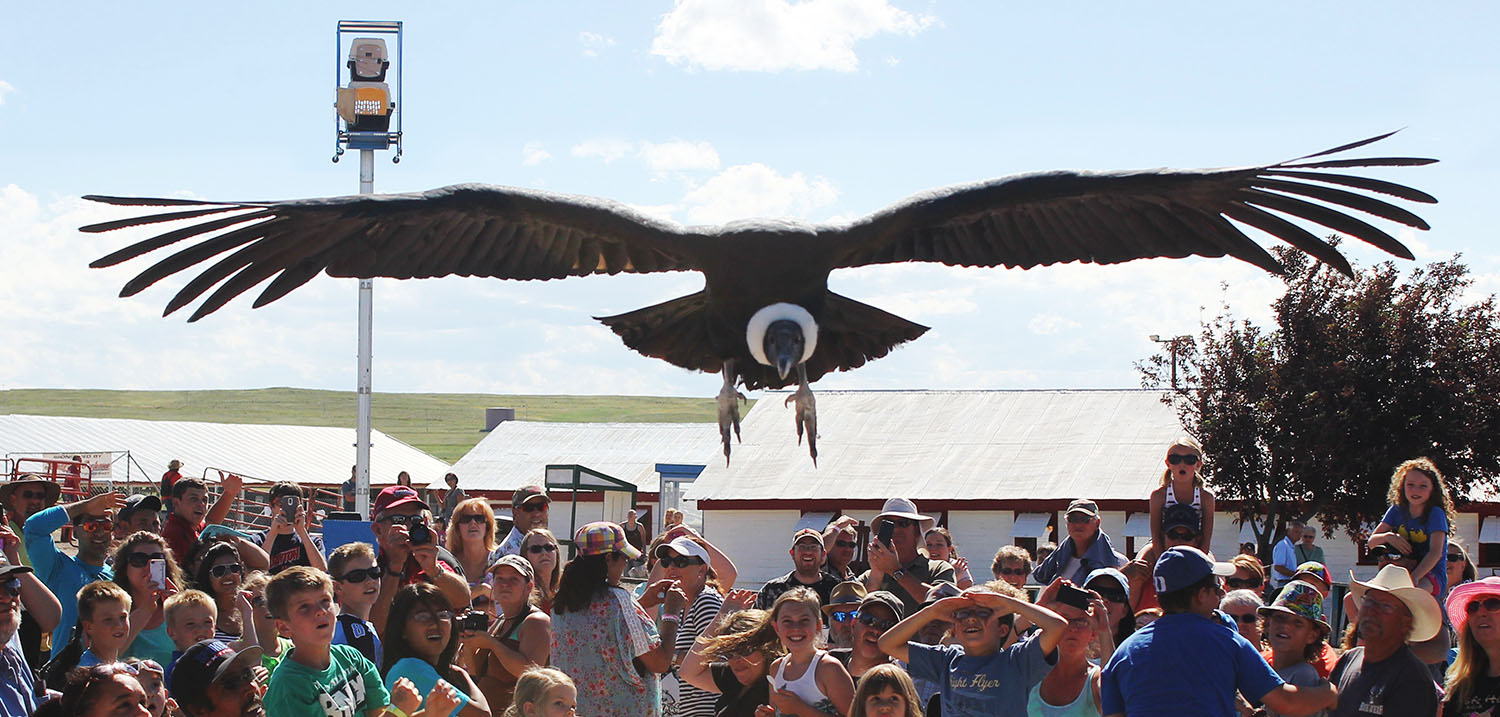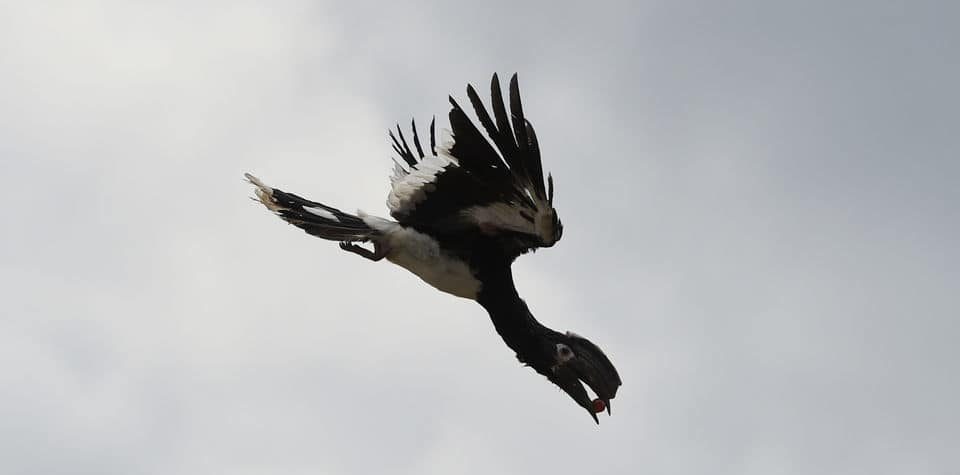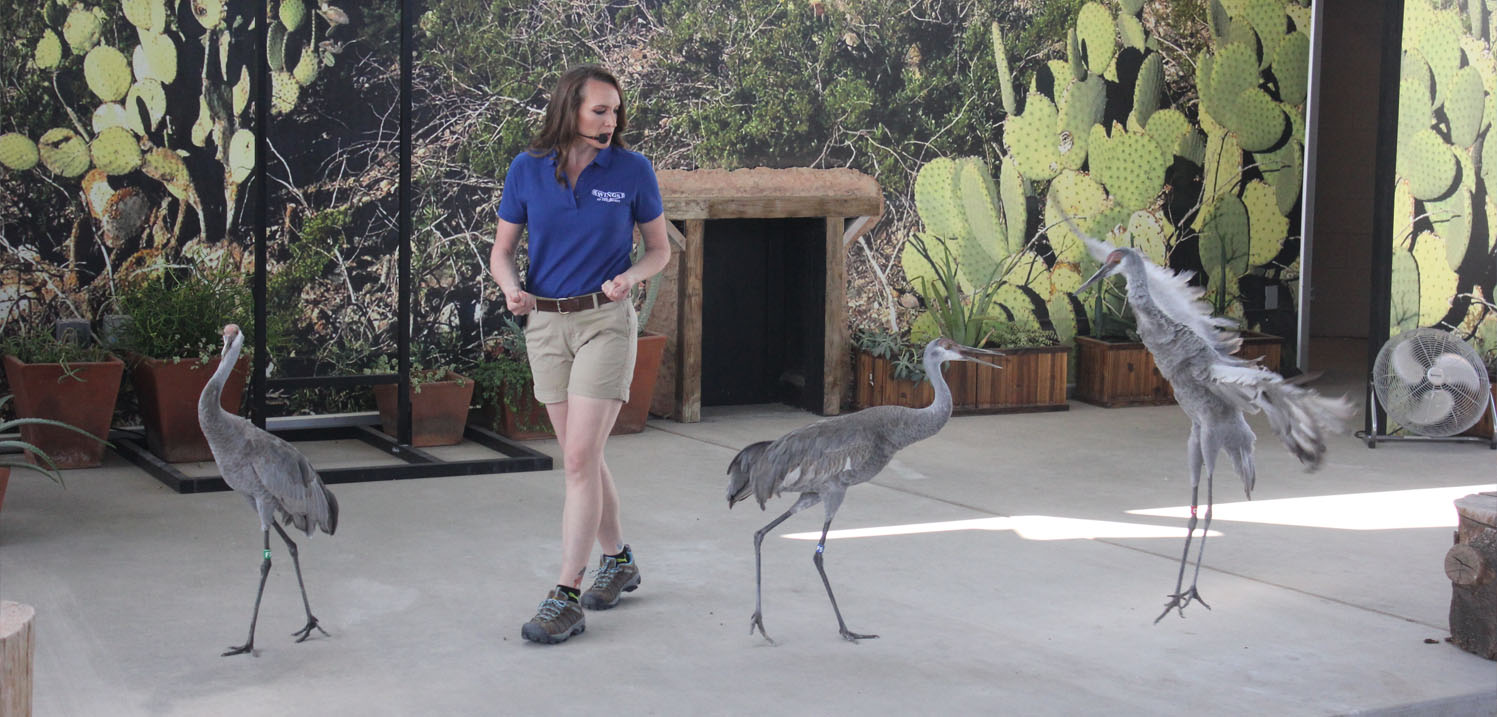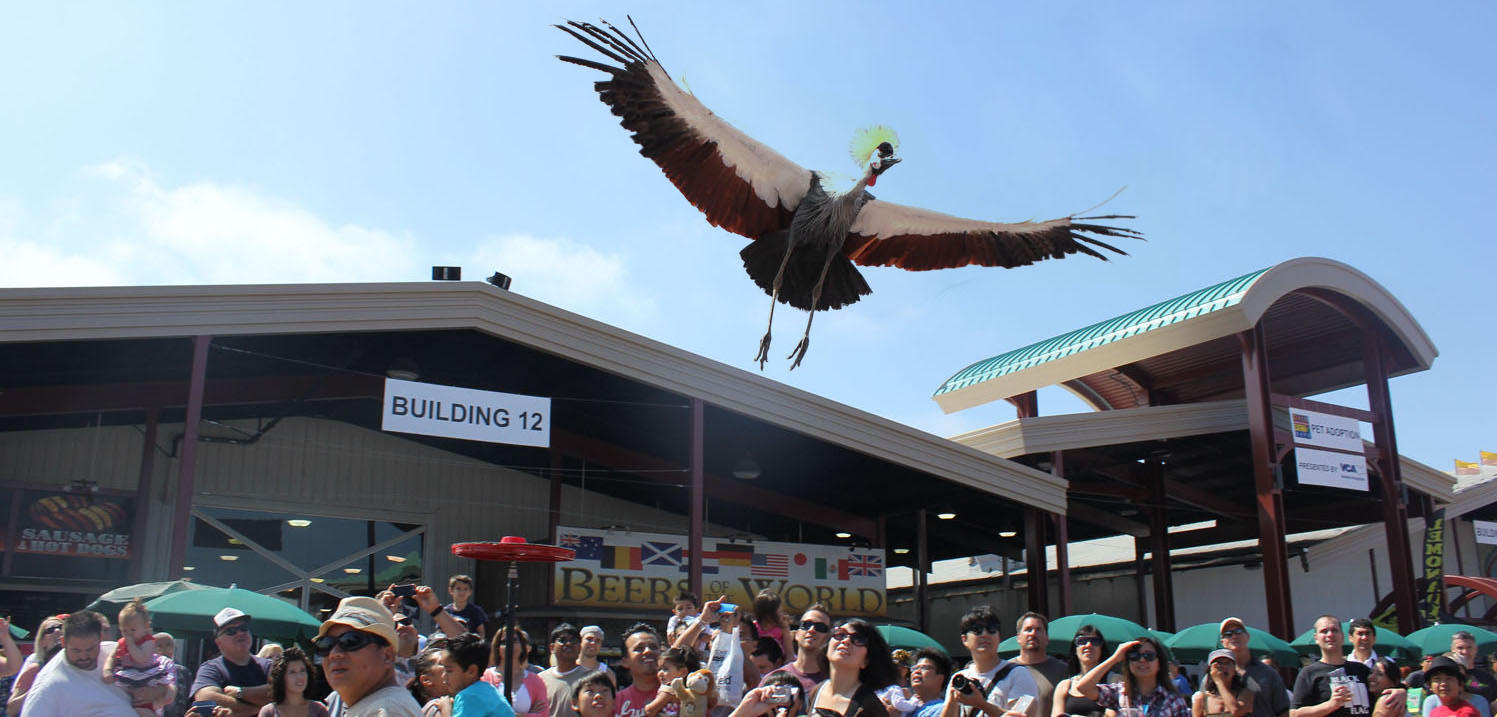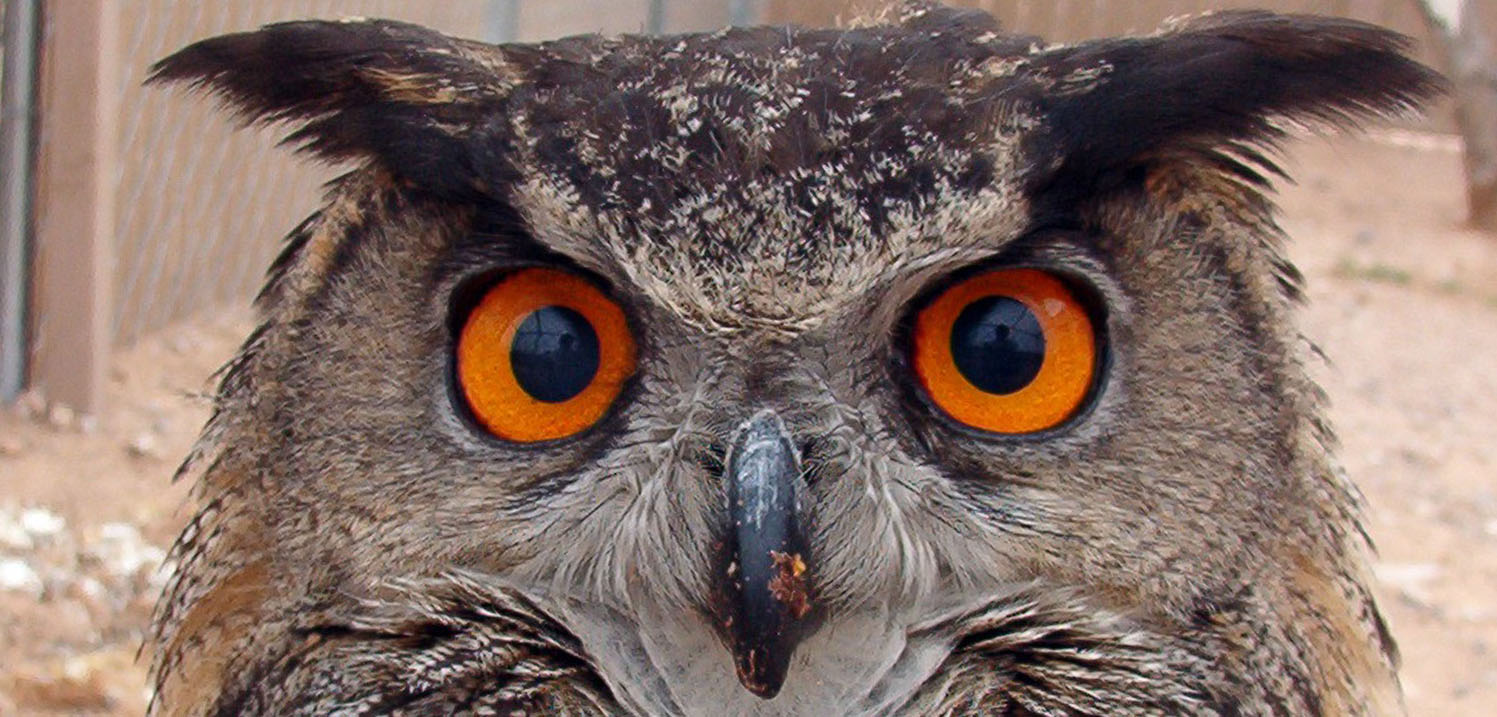 THE BIRDMAN® was established in 1983 with the mission to share our love for wildlife and habitat conservation. This is accomplished through the use of creative, positive-reinforcement-based training to ,produce moving experiences and emotionally connect audiences to animals. Our shows displays create inspiration in viewers to feel the wildlife experience so they are inspired to love and support wildlife.
The inspiration for our training is a quote from famous animal trainer Ray Berwick, also the man who created the bird show for San Diego Wild Animal Park and who inspired BnB President Joe Krathwohl to pursue an animal training career. In 1976 after his animal show at Universal Studios, Ray said to Joe, "Birds should be treated in a manner that they do not wish to fly away." This attitude was considered cutting edge for that time, since most other trainers were using negative reinforcement as the generally accepted approach. From that conversation, young Joe began experimenting with positive reinforcers, and at age 14 created his first bird show for a presentation at a local elementary school. Soon thereafter he was being given birds and animals that others could no longer care for and at age 17 was enlisted by the Oakland Zoo to create an educational program for the children's theater.
With those early experiences, Joe realized that pet owners and zoos alike could benefit from a more positive reinforcement training approach. From stress-free shifting to force-free injections to visitor engagement, the positive reinforcement approach yielded consistent and widespread results. We took this philosophy with us as our bird show appearances expanded to across California, then across the US, and now world-wide.
As the company grew, THE BIRDMAN and Company offered more and more ways for people to take action to support wildlife. These include sharing our animal training expertise through classes and apprenticeships. Instead merely only providing shows to client faculties, BnB created an intense training program for client staff to accompany in-house show creation. Our contemporary creativity in show production, presentation, exhibit design, and enrichment programs gives The Birdman World Class Bird Shows a huge edge over traditional presentation approaches. The ultimate goal is always to engage more and more people to be inspired to support wildlife conservation.
THE BIRDMAN also expanded to work with clients in major motion films, magic shows, television specials, and many more. Through these types of venues we became skilled with sound, video, lighting, props, magic illusions, and other special effects. These additional skills propelled BnB to be far more creative in show creation than other providers, and helps us to reach even wider audiences than ever before imagined.
THE BIRDMAN and Company is now your premiere choice for help with:
Wildlife show production and operation, to rent or to own
Creating in-house educational animal programs
Exhibit creation advice
Training upgrades for client-owned animals
Training of husbandry behaviors including easy shifting and veterinary treatments
Developing enrichment programs
Help with training challenging or troubled animals
Assistance developing a program for behavior maintenance
Teaching client staff behavioral science and the art of shaping.
Our vision of reaching more people and inspiring them to engage in conservation, is now our way of life.
A partial list of the  many world wide clients THE BIRDMAN has supplied shows or services to:
Zoos:
Louisville Zoo
Blank Park Zoo
NC State Aquarium
OdySea Aquarium
Nashville Zoo
Wildlife Safari
Oakland Zoo
Children's Discovery Park, Cairo Egypt
Woodland Park Zoo
San Diego Zoo
Butterfly Wonderland
Jungle Island Miami
Long Island Game Farm
Parks:
Kentucky Kingdom, KY
Disneyland, CA
Great America, CA
Moray's Pier, NJ
Riverside Amusement Park, MA
Marine World Africa USA, CA
Resorts:
Tropicana Resort
Mandalay Bay Resort
Wynn Resorts
Flamingo Resort
Caesars Palace NV
Caesars Palace NJ
Venetian Resort
Planet Hollywood Resort
MGM Resorts
Excalibur Resort
Riviera Hotel
Monte Carlo Resort
Luxor Resort
Circus Circus Resort
New York, New York Resort
Mirage Resorts
Bellagio Resort
Harrah's Resort, Las Vegas
Harrah's Resort, Tahoe
El Dorado Resort, Reno
Plaza Resort
Hilton Hawaiian Village, Waikiki
Sheraton Valley Forge, PA
Fairs:
Alaska State Fair
Virginia State Fair
Kentucky State Fair
New York State Fair
Iowa State Fair
Nevada State Fair
New Mexico State Fair
Maine State Fair
Idaho State Fair
Delaware State Fair
Alabama State Fair
North Texas State Fair
LA County Fair
Universal Fairs
Las Vegas Renaissance Faire
Sports:
Bakersfield Condors
Sacramento Kings
San Francisco Giants
NASCAR – Jeff Gordon/Pepsi
Las Vegas 51s
Also:
America's Family Pet Expo, CA, WA, MI
Siegfried and Roy, Las Vegas
Jack Hanna National Eagle Center, MN|
Oregon Sportsman Show
Springs Preserve Museum – Las Vegas
Blue Man Group Las Vegas
David Copperfield – Flying
National Geographic Visitor Center, Grand Canyon
Pirates Voyage, Myrtle Beach
Horatio Algers Awards
Mindpower Inc.
Criss Angel – MindFreak
Pet Expo, Madison Square Gardens, New York
Medieval Times Dinner Shows
Earth Day Summerlin, NV
Animal Foundation K-9 Event
Lance Burton
Earth Day Birth Day, KLAS-8, Las Vegas.
AIDS Benefit, Moscone Center, SF, CA.
SPCA Telethon, Las Vegas.
Ch 3, Earth Day, Las Vegas, NV.
Earth Day Eco Expo, LA.
And many, many more!